Diagnostics, safety checks, breakdown and maintenance
Keep your vehicles safe to drive and roadworthy.
We provide comprehensive repair, servicing and maintenance options for your HGVs and trailers. Experienced mechanics carry out repairs from our workshops in Leeds and Rotherham.
We're also part of a UK-wide network of 100s of repair and maintenance firms who fix problems wherever you are in the country.
Regular Servicing
Keep your HGVs and trailers DVSA compliant with regular servicing.
We provide routine maintenance for trucks, trailers, light vans. All our work is carried out by qualified mechanics to the highest standards.
Safety Checks and Inspections
6/8 weekly HGV safety inspections and maintenance checks
Tachograph inspection and servicing for trucks/rigids
ADR certification
Tail lift inspection/weight test
Brake testing
General wear and tear check of tyres
MOT Preparation and Repairs
Ensure your HGVs and trailers are ready for their MOT.
We'll check your haulage vehicles and fix any problems that could prevent them from passing the MOT.
Your MOT and repairs can all be done onsite in Leeds because we have an Authorised Testing Facility alongside our workshop.
Repair Services
Our expert team of mechanics and technicians are ready to fix any problems.
Whether your commercial vehicles need running repairs to keep them on the road. Or major repairs following accident damage.
Diagnostics and Mechanical Repairs
We carry out full diagnostics and repairs including:
Clutches
Batteries
Axle and brake maintenance
Exhaust systems
Radiators
Headlamp alignment
Wheel Alignment
Gearboxes
Wheels and tyres
Electrical repairs
Specialist Trailer Repairs
We make specialist repairs to HGVs and trailers including:
Flatbed repairs
Roller Shutter door maintenance
Tail lift servicing
Roadside Breakdown and Recovery
Get breakdown assistance 24 hours a day, 7 days a week across the UK and Europe.
Our local STH mechanics support your vehicles along with 3 breakdown companies. We complete repair work at STH's sites in Leeds or Rotherham or one of the 100s of firms in our support network across the UK.
HGV & Trailer Services
Save time when your vehicles are on site and complete other work at the same time. We provide MOTs, refurbishment and maintenance.
Our competitive hire service also means your business can keep moving even when your HGVs and trailers are off the road.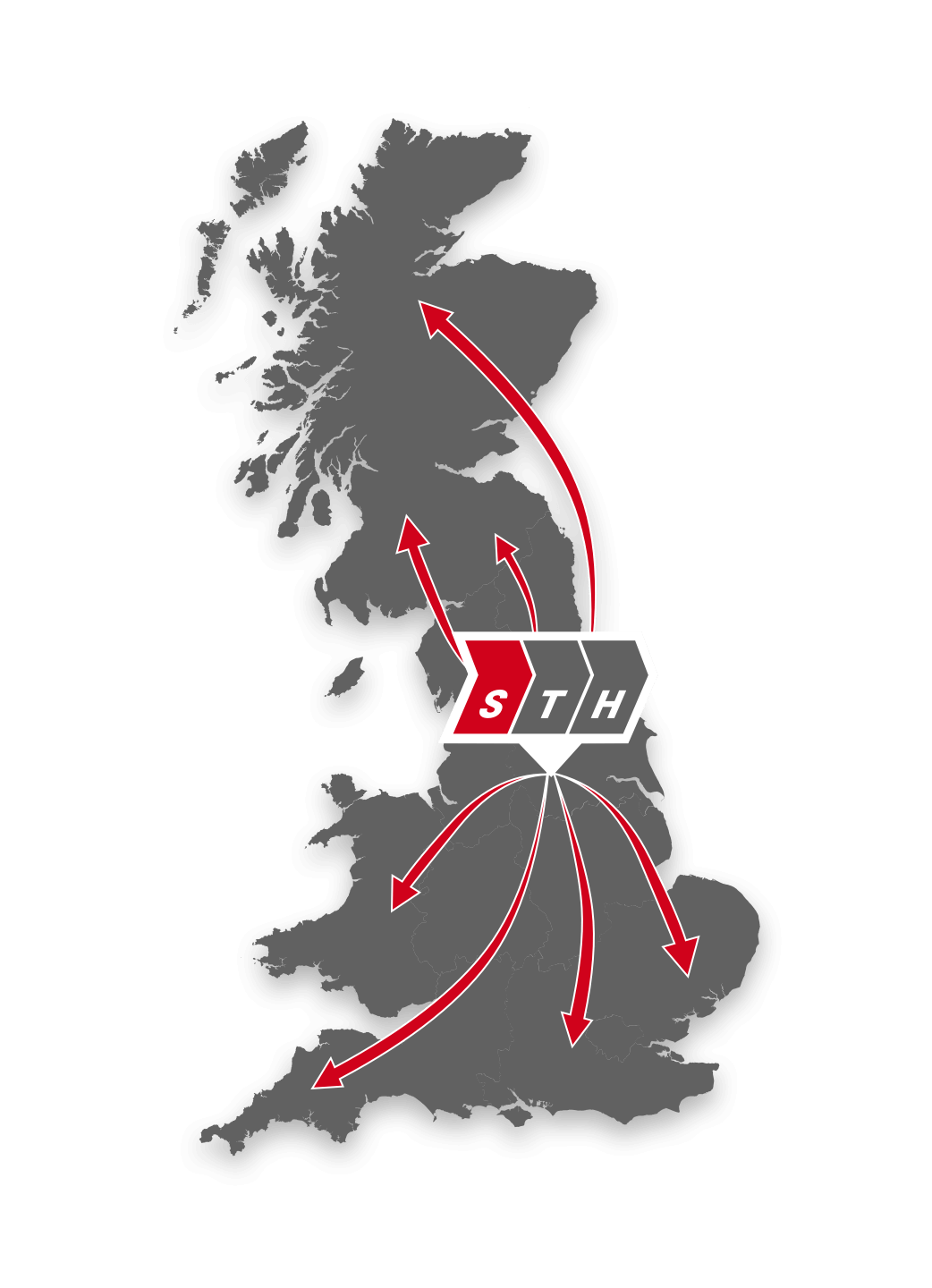 Why Choose STH?
With over 50 years' experience in the transport and haulage industry, we're truck and trailer experts.
From spot hire, long-term rental and contract hire. To maintenance, MOTs and refurbishment.
We deliver all the HGV truck and trailer services your business needs in one place. That's why local, UK and global companies trust STH for their specialist truck and trailer repairs and servicing.
STH are a company large enough to meet our demands and in doing so manage to maintain the personal touch you would expect from a smaller supplier. The ops manager at Rotherham is our main point of contact and has a broad spectrum of knowledge within the transport industry.

Mason Minto, Gregory Distribution Ltd
Request a Quote for HGV Repairs & Servicing
Send us a message to request a quote for HGV repairs and servicing.