Shot blasting, repainting, body repairs and livery branding
Refurbish your trucks, trailers and vans to make your fleet last longer.
Whether you need a restoration, refurbishment or insurance repair. Our experienced paintshop technicians provide expert advice and quality work. From a single vehicle to your whole fleet.
Our Leeds site includes an onsite paint shop and shot blasting facility. It's easy to find, off the M1 between Junction 43 and 44.
Commercial Vehicle Refurbishment Services
From midlife refurbishment of trailers to insurance repairs on trucks, our technicians deliver the services you need.
Paint Work
Refresh your commercial vehicles' paintwork:
Resprays
New paintwork
Repainting
Body Repairs
Make all the repairs your wagons need:
Welding
Fabrication
Damage repairs
Livery and Branding
Rebrand your fleet with a new look:
Vehicle Livery
Signwriting
Wraps and decals
Modifications
Make changes to your trailer including:
Tail lift
Curtains
Extra features
HGV & Trailer Services
Save time when your vehicles are on site and complete other work at the same time. We provide MOTs, repairs and maintenance.
Our competitive hire service also means your business can keep moving even when your HGVs and trailers are off the road.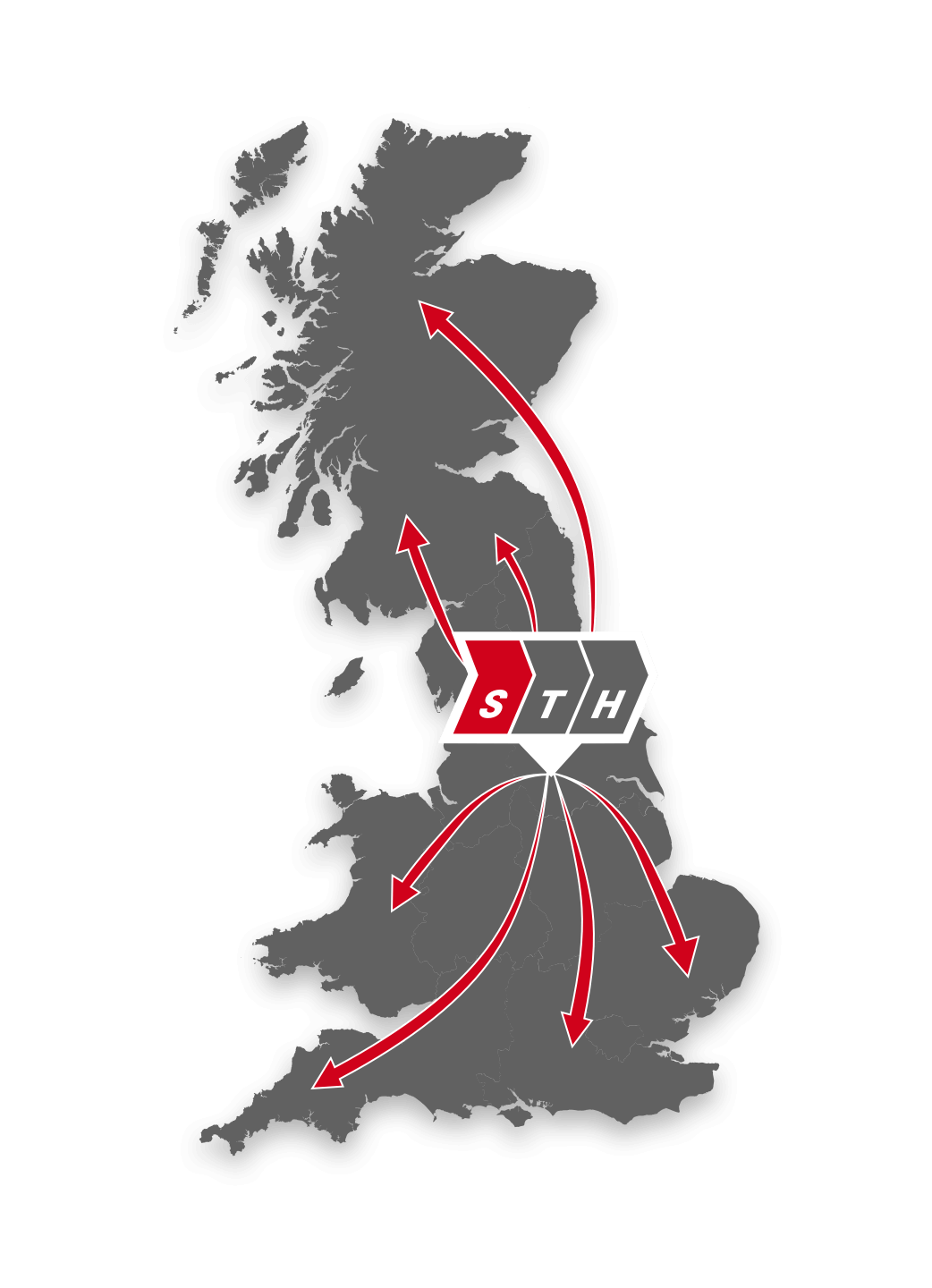 Why Choose STH?
With over 50 years' experience in the transport and haulage industry, we're truck and trailer experts.
From spot hire, long-term rental and contract hire. To maintenance, MOTs and refurbishment.
We deliver all the HGV truck and trailer services your business needs in one place. That's why local, UK and global companies trust STH for their truck and trailer refurbishments.
We have been a long-time customer of STH, and are happy with our branded vehicles and planning to order more in the coming months.
We have had plenty of competitors trying to win business, although none can match the service and professionalism that STH provide.

Jason Marsh, Transport Supervisor – Sigma
Request a Quote for Commerical Vehicle Refurbishments
Send us a message to request a quote for commercial vehicle refurbishments.