MOT testing centre in Leeds
Book your HGV and trailer MOTs at our drive-through testing centre in Leeds.
We're an Authorised Testing Facility (ATF) approved by the Driver and Vehicle Standards Agency (DVSA). There are 2 drive-through lanes available 5 days a week for HGV, PSV and trailer testing.
MOT bookings can be prepaid or paid on the day with a card payment.
Which MOTs Can You Book with STH?
The ATF at STH is authorised to carry out annual and re-test MOTs for the following categories:
Heavy goods vehicles (HGV)
Public service vehicles (PSV)
Trailers
LEZ phase 3
Purged ADR and dangerous goods vehicles – green category
What Happens If the MOT Finds a Problem?
After your MOT we'll talk you through any problems found and give you a quote for repairs and retesting.
We carry out repairs onsite to help your HGV pass its test or if it needs a retest. Our workshops also stock a comprehensive range of parts.
Whilst your trucks and trailers are on site take advantage of our other maintenance services.
What Are the Rules on MOTs for HGVs and Trailers?
You need to get an HGV, bus or trailer MOT (also known as an 'annual test') for:
Goods vehicles with a gross weight of more than 3,500 kilograms (kg)
Vehicles that are built or have been adapted to form part of an articulated vehicle
Semi-trailers
'A' frame trailers and converter dollies manufactured on or after 1 January 1979
Trailers with an unladen weight of more than 1,020kg with powered braking systems (instead of standard overrun brakes and as well as the required parking brake)
All public service vehicles (such as buses and coaches) with more than 8 passenger seats – not including the driver's seat
Only certain vehicles are exempt from the HGV annual test including:
Tractors
Goods vehicles powered by electricity
Vehicles less than 1-year-old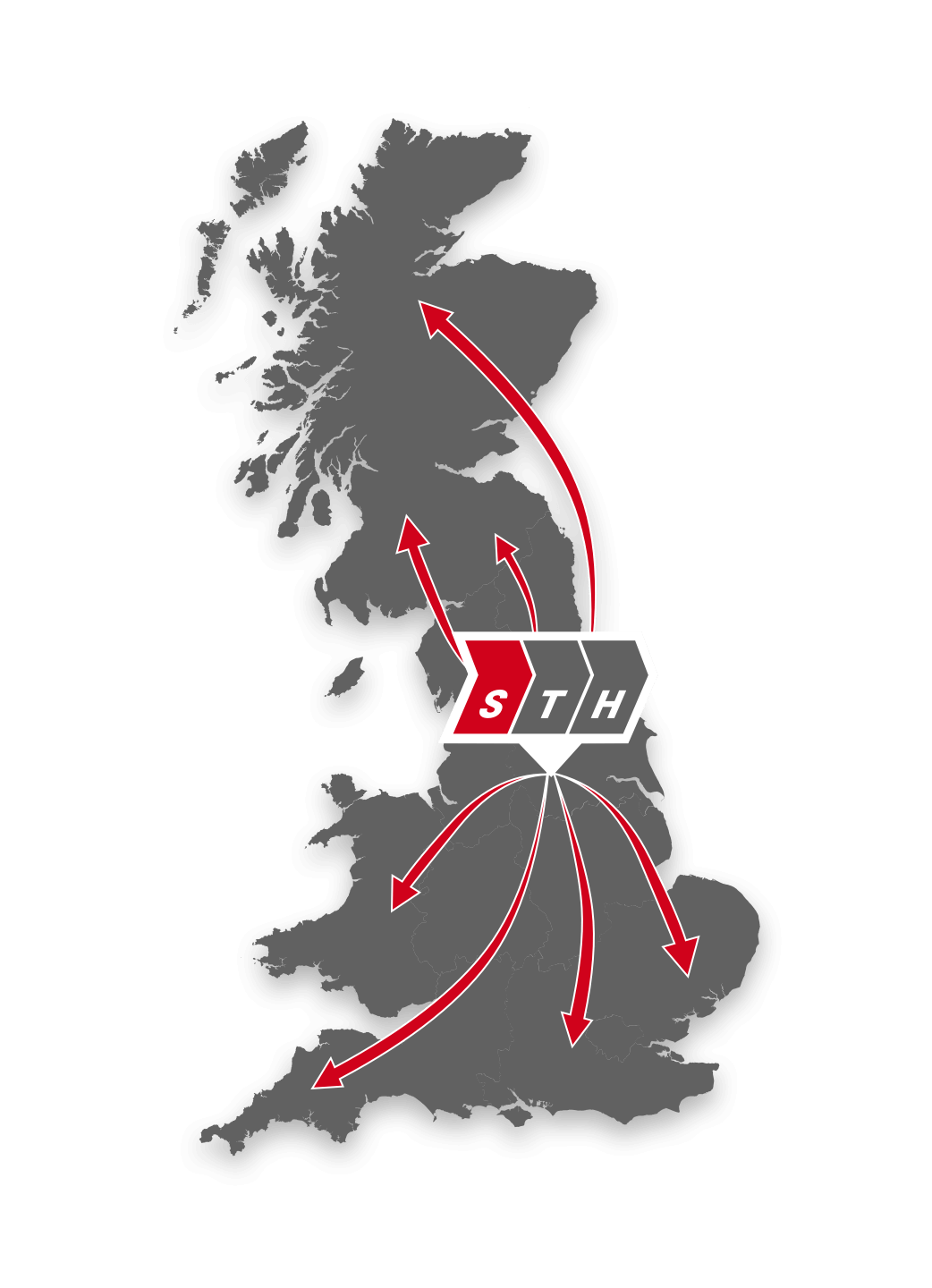 Why Choose STH?
With over 50 years' experience in the transport and haulage industry, we're truck and trailer experts.
From spot hire, long-term rental and contract hire. To maintenance, MOTs and refurbishment.
We deliver all the HGV truck and trailer services your business needs in one place. That's why local, UK and global companies trust STH for their specialist truck and trailer maintenance.
Book HGV & Trailer MOT
Send us a message to book your HGV and trailer MOT.